Want a Great Wall tour to see the best China has to offer? With our local guides, you can take a walk on the well-restored Mutianyu section to marvel at the spectacular natural scenery and impressive watchtowers, hike off-the-beaten-path parts of Jinshanling to experience the vicissitudes of ancient Chinese history and take Instagrammable photos, or tour the Simatai section to enjoy its splendid night view. What are you waiting for? Let us customize a personalized Great Wall tour to make your vacation more memorable!
What Our Clients Say
"Great Customized Service", "Trip of A Lifetime", "Exceed All Expectations"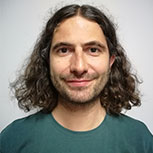 CONTACT A TRAVEL EXPERT
1-to-1 Service | Reply within 24hrs | Expert's Advice
When is the best time to visit the Great Wall?

Well-restored parts in good condition and equipped with convenient facilities like Mutianyu and Badaling, are suitable for travelers to visit all year round. You can appreciate the different scenery in different seasons. It is suggested to visit some parts with less maintenance, such as Simatai, Jinshanling, Jiankou, or Badaling's ruined part in spring, summer and autumn (from April to October). More info about the

travel season of Great Wall

.

Which is the best part of the Great Wall?

Mutianyu is the best part for family tours. You can easily get up and down by cable car and have a better experience with fewer crowds; Jinshanling is the most popular part to experience a hiking route because of its stunning scenery; Simatai is your only choice if you want to have a special night tour on the wall; If you are an experienced hiking enthusiast, Jiankou will never let you down. More info about the

best part for Great Wall tours

.

What should I prepare?

It's recommended to wear strong, comfortable shoes, apply sunscreen, and take sunglasses. Prepare snacks, food, and enough water in advance, strong in case there's barely any shop around. There are many vendors selling goods at Mutianyu and Badaling, but it's better to prepare everything by yourself if you plan to visit Jinshanling, Jiankou, and other sections.

How long does it take for walking on the wall?

Usually, it takes about 2-3 hours to climb up and have a leisurely walk. If you take one of our private Great Wall hiking tours, you will be escorted all the time and the visiting time can be adjusted to your own pace.

Is it safe for the kids and the seniors to visit?

Popular sections like Mutianyu and Badaling are not very steep, and certainly safe to travel for kids and seniors. Besides, cable cars, slides, handrails and barrier-free facilities are available in the Mutianyu section that we highly recommend.

Which section is the best for hiking?

Jinshanling is the most recommended part for hiking. Although it is not completely restored, the scenery is unique and beautiful, and it is relatively safe to hike along the wall (about 3 hours) for most travelers in good health. Jiankou is only suitable for experienced hikers as it's the most challenging and strenuous part.

What Unexpected Fun Facts About the Great Wall I May Know?

The Great Wall of China is widely regarded as one of the most important tourist draws and landmarks in China, which was built to safeguard the Chinese Empire from enemies to the north. Besides its long and complex history, you can also expect its diverse and breath-taking scenery, such as rugged mountains, vast desert, lush grassland, and even beautiful beaches, as well as the following unexpected fun facts about the Great Wall of China you may not know. Read more about the

Great Wall facts

.

Could You Give Some Mutianyu Great Wall's Information and Tips?

This is a family friendly section. It's a part of the wall with easy accessibility; it's less crowded than Badaling. The cable cars, toboggans on the site make climbing/hiking easier. There's a newly installed graffiti board at tower 14 allows children to leave graffiti.

Mutianyu is quite a globalized section as more foreign visitors tend to go there. A climbing at Mutianyu Great Wall takes around 2-3 hours with few steep parts. Read more tips about Mutianyu Great Wall.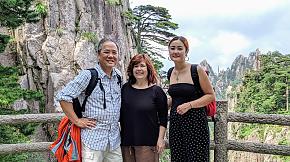 More Popular China Theme Tours
China City Breaks
Interested in a tour of a single city in China? Here are some of China's most visited cities that just might strike your fancy. No matter if you want a basic overview of the city or a more in-depth look at it, our experts can make an itinerary that fits your needs.